Facility Operations and Management
The AGX Service Team can provide customers with a comprehensive Facilities and Preventive Maintenance Program. A customized service contract can be established to best suit the specific needs of the customer, the AGX products, and the customer's facility. Typical contracts will provide for periodic inspections and service to ensure that your AGX product maintains its form, fit, and functional characteristics and performs at optimum levels through the product life cycle. A service log is created and updated at each scheduled visit. We are experts in health center management. Allow us to focus on the day to day operations and management so that you can focus on your core business.
AGX Group can furnish all labor, supervision, management, tools, materials, equipment, facilities, transportation, incidental engineering, and other items necessary to perform facility management, facility investment, fire protection, janitorial, pest control, ground maintenance, street sweeping and snow removal services for facilities, ground structures, personal property equipment and installed equipment .
---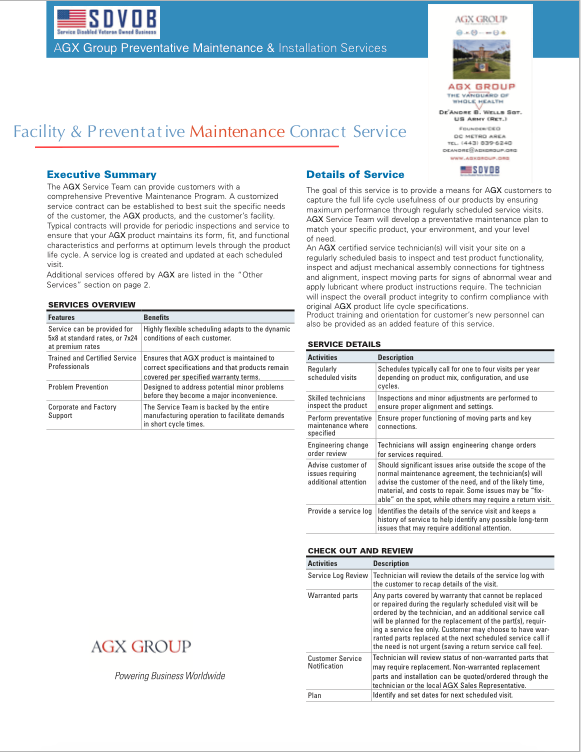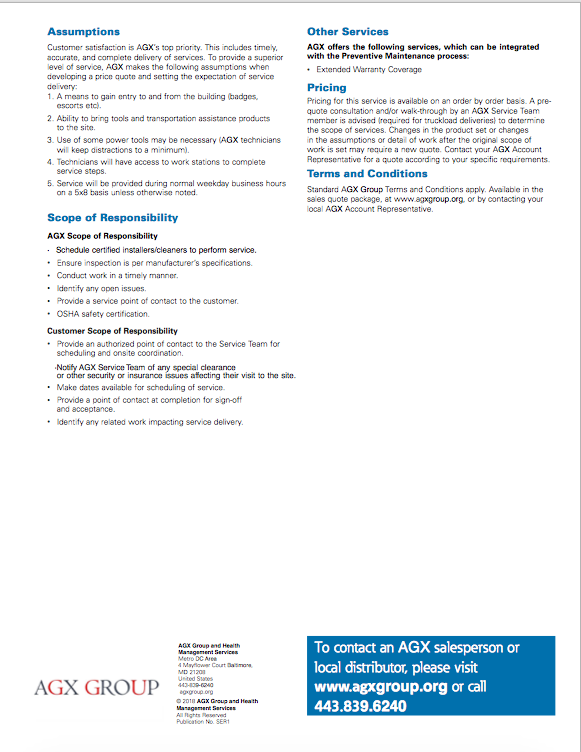 AGX Group and Health Management Services
© 2018 AGX Logistics
All Rights Reserved
Publication No. SER1
CALL NOW! 410.484.0716