Functional Medicine, Nutrition and Wellness Programs
DATA AND TECHNOLOGY-INFUSED PROGRAMS:
At AGX we deliver evidence-based transformative human performance and wellness programs and services for Veterans, Active Duty, and Reserve Military elements. Our team is comprised of subject matter experts who craft the curriculum and education on best practices for working with the military utilizing principles gleaned from EXOS, The National Strength & Conditioning Association, the Institute for Functional Medicine, and the Functional Medicine Coaching Academy. We have a decade of experience providing human performance services to active duty and reserve military elements Change must be simple and come directly from the needs of the participants. In addition, we've developed a simple method for healthy meal planning. It's important that clients understand the overall idea behind constructing a healthy plate so that they can incorporate these principles into their own specific cultural tastes and traditions. The workshop will then address time-saving tips for healthy meal planning and execution.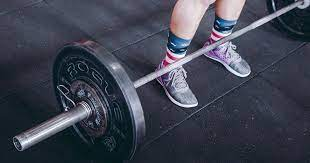 SUMMARY OF EXISTING PROGRAMS
Functional Medicine and Integrative Nutrition Health Coaching
Remedial Fitness Training
Myofascial Release Training
Remedial Physical Training
Foundation Training
Human Performance Training
Strength & Conditioning
Mindfulness, Stress Management, and Resiliency Training
Yoga
iRest Yoga Nidra
Wellness Education
Individual & Group Coaching Cohorts
Telehealth Services
Online Education
Pre-deployment Training
Tactical Athlete Training
---
Functional Medicine, Nutrition and Wellness Programs: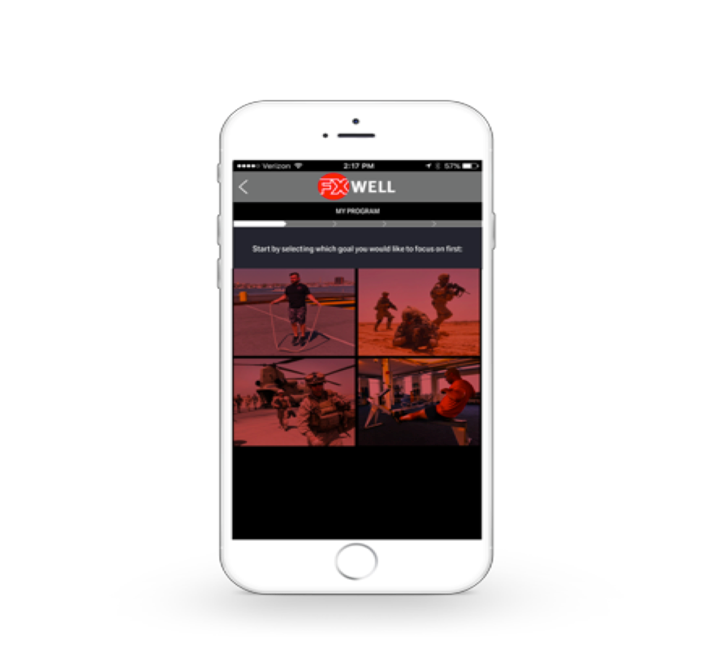 Team AGX will conduct a face to face meeting at least 14 days prior to the execution to finalize all coordination requirements and to ensure all portions of the program meet requirements,

Team AGX warrants to submit our training plan 21 days prior to the start of each camp.

6-day camp with complimentary training, personnel time for participants, or rest.

Team AGX warrants maintain a minimum student-to-trainer ratio of 15:1 for physical training.

AGX may require agency Trainers to attend a course to provide instruction and an overview.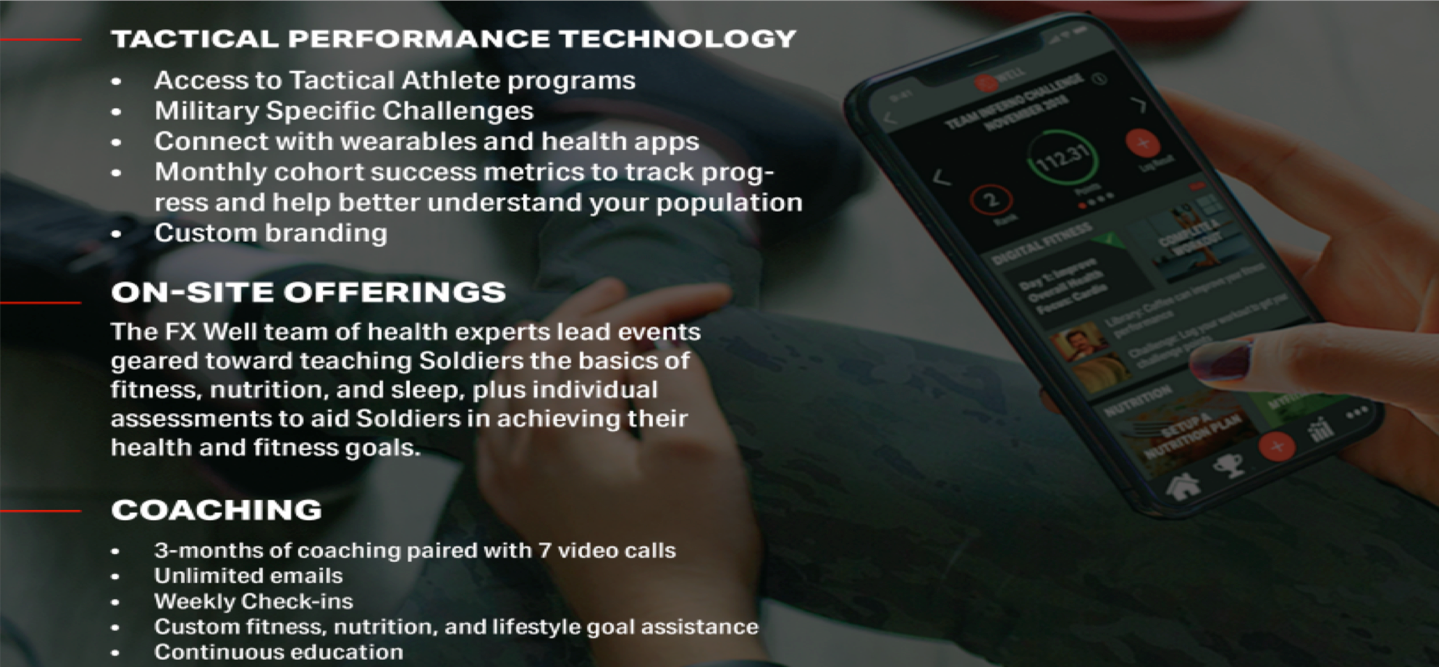 All pricing includes overhead costs for the following aspects of program operations:
Instructor and employee payments at competitive market rates for the high level of qualifications (ND, RD, CPT, CSNC, significant trauma experience)

Comprehensive liability insurance for Prime and Subcontract Personal

Dedicated administrative support staff to communicate with AGENCY staff, follow up with soldiers about classes, and answer questions.

Program Management of daily operations, quality assurance, service delivery schedule

Program coordinator to handle class incidents such as behavior issues, mental health concerns.

A dedicated phone line for all communication

Hospitality/Catering included

Equipment for classes (yoga mats, blocks, straps, chairs, etc.)
Wellness Solutions Group LLC

A US Marine Corps Service Disabled Veteran owned Small Business that is CVE Certified. Our Human Performance team is led by Elijah Sacra an Exercise Physiologist, Biomechanist, and Foundation Training practitioner certified by EXOS in Tactical Training Systems, the Neuroscience of Peak Performance, and as a Performance Specialist. He is a National Strength & Conditioning Association Tactical Strength & Conditioning Facilitator a a remedial fitness Cadre Instructor for Combat Strength Training led by Sgt. Major Pat McNamara 1st SOF-Delta (Delta Force) (Ret) and Functional Medicine Certified Health Coach. Our Mindfulness Training team is led by Clarissa Kussin an E-RYT 500 Yoga Teacher who holds advanced certifications in iRest Yoga Nidra, Mindful Yoga Therapy for Veterans, and Y12SR methodology for Addiction, PTSD, and Combat Operational Stress Reaction. Additionally, Clarissa specializes in whole foods cooking classes, chef and catering services, and works as a Functional Medicine Certified Health Coach. Both Elijah & Clarissa currently serve on the Special Operations Medical Advisory Board.

NorCal Center for Lifestyle Medicine (NCCLM)

Founded by Bianca Garilli, Naturopathic Doctor in 2012 is a naturopathic medicine and lifestyle modification company. As the primary provider at NCCLM, Dr. Garilli has been in private practice for over a decade treating patients from across the globe for a wide variety of chronic illnesses from autoimmune disease to heart disease and from skin conditions to diabetes. Patients choose Dr. Garilli's approach for their care due to the focus and emphasis placed on utilizing foundational nutrition and lifestyle modifications to treat their chronic disease processes. In addition to patient care, NCCLM provides consulting support in the areas of integrative health care, naturopathic and functional medicine, nutrition and wellness program development, health and wellness research, publications and curriculum development, and veteran and military healthcare consulting services.

FX Well focuses on the optimization of organizational performance, wellness and personal health by engaging and activating employees and teammates. FX Well pairs customized wellness programming - led by passionate, experienced and World-class trainers, coaches and mentors - with a cloud-based, community-centric performance gateway to achieve consistent and measurable results inside some of the World's most recognizable corporations.