Comprehensive Workforce Solutions.
Your goal is to focus on your core business. Our goal is to help you by offering comprehensive workforce solutions.
About
Located in Baltimore, AGX GROUP and its staffing partner Mary Kraft Staffing and HR Solutions can provide human resources and staffing solutions as they relate to supporting development of healthcare position descriptions for Government approval, conduct manpower surveys, and provide workforce consulting in the support of human capital management. This is the latest brand under the AGX GROUP umbrella of staffing services. AGX delivers IT talent solutions and managed partnerships designed to meet each client's individual needs. We balance candidate goals with client requirements to create winning, lasting professional relationships.
FEATURED PRODUCT:
NAICS Code 561311 - Human Resources Support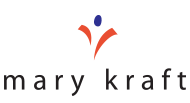 FEATURED PARTNER:
Mary Kraft Staffing and HR Solutions
Mary Kraft, Talent Acquisition & Management has been helping businesses in the Greater Baltimore Metropolitan area fill vacancies with quality candidates for nearly 30 years. We understand that the employment market today is much different than in years past. Finding the right talent for a position can be challenging. Mary Kraft enables hundreds of outstanding companies to respond to their ever-changing business needs with unparalleled success. We are ready and able to search and present quality candidates in even the toughest of candidate markets.
Expedited Credentialing
All relevant data for a new hire is auto populated into our standardized credentialing system, and with a click of a button the paperwork is ready for signatures. Monitor the process in real time and know the exact date of completion.