Workplace Wellness_Employee Assistance Programs (EAP)
NATIONAL CRITICAL STAFF RESILIENCY SERVICE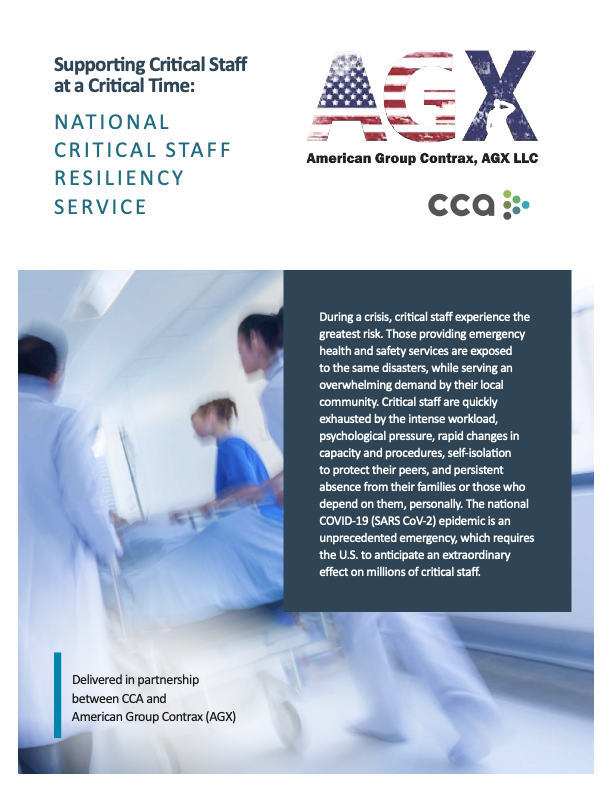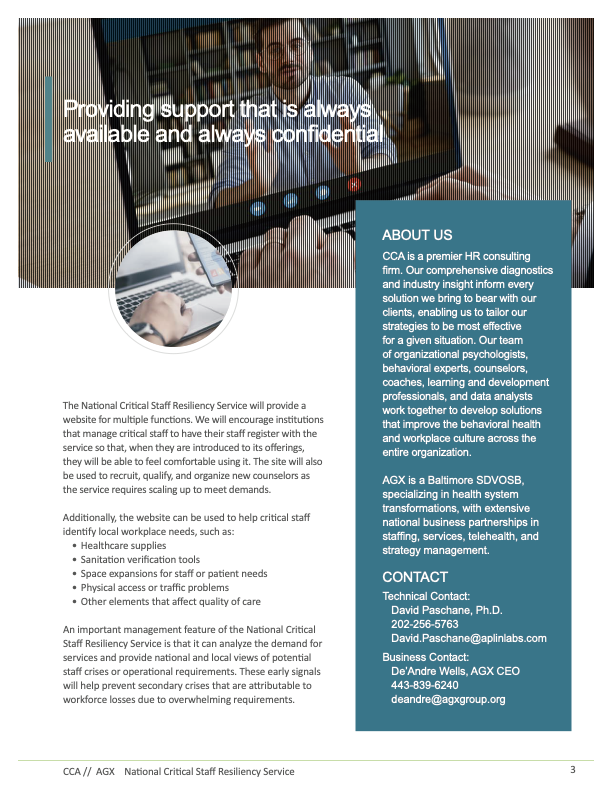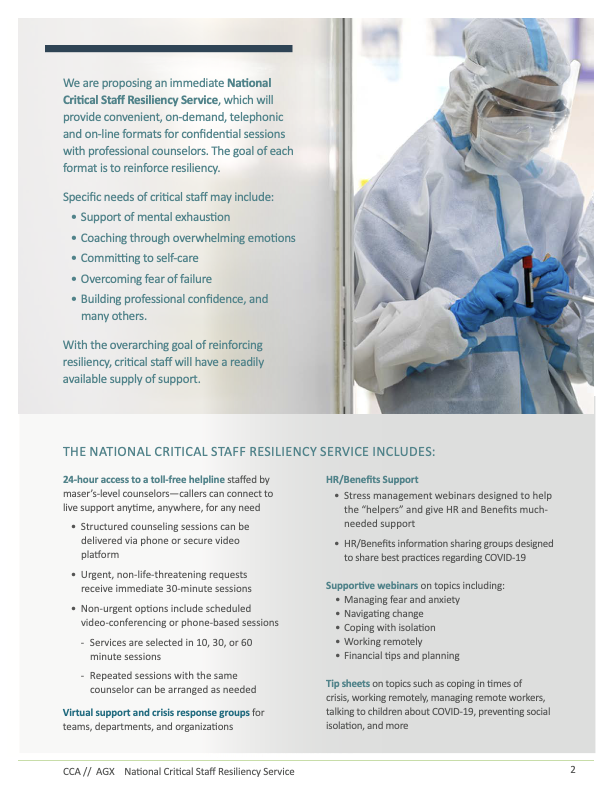 ENHANCED WORKPLACE WELLNESS
---
Team AGX is pleased to provide OUR comprehensive EAP & Work-Life services for your Agencies Employee Healthcare EcoSystem. Team AGX has been providing EAP services for top tier public and private sector clients for over 35 years. We have earned a reputation for providing some of the most responsive and customer-focused EAPs in the industry. We are particularly experienced in two areas relevant to the VA Healthcare System – working with Public Sector and Health Care clients. We have a proven track record of success in supporting both healthcare and public-sector employees and organizations.
---
TRANSITION TO RESIDENCE PROGRAM
Team AGX has extensive experience working with healthcare clients. We understand the complexities of healthcare organizations and the critical work performed by employees in these highly stressful environments. We have found that customizing the program to different constituent populations significantly increases program utilization. Some of the innovative solutions we have developed include a Transition to Residency Program, coaching to help physicians manage anger and develop their interpersonal skills, interventions to improve nurse culture, managing high-risk, sensitive cases concerning physician licensure, disruptive behavior, stress management, substance use, and mental health issues.