Positive Youth Development Services
HOW TO MOVE LIFE FOWARD WITH HOPE, FOCUS, AND GRIT.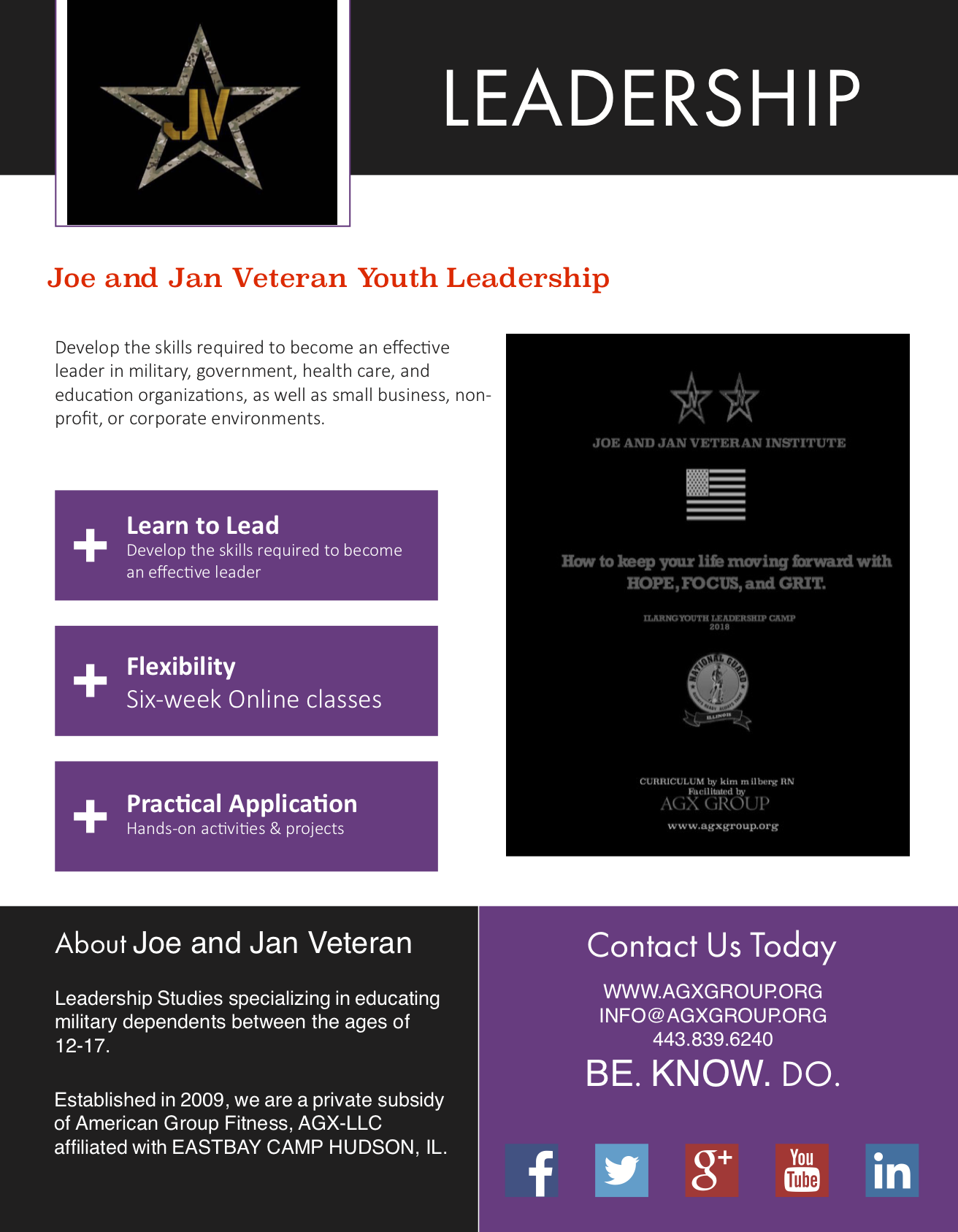 To provide the best experience for our clients, we use an evidence-based approach to craft each program that we are privileged to be a part of. AGX provides intensive opportunities to foster Positive Youth Development (PYD). AGX supports youth holistically and proactively by fostering positive attributes that can lead to an improved quality of life.
AGX engages youth, along with their families, communities and/or governments, so that youth are empowered to reach their full potential. Through our Joe and Jan Veteran Leadership curriculum and programming students will learn approaches that build skills, assets and competencies; foster healthy relationships; strengthen the environment; and transform systems.
One of the foundational pillars of AGX-GROUP is to teach about brain health and how to maximize neurogenesis, we purposefully wove this information into our Joe and Jan Veteran Be-Know-Do curriculum!
In learning this information, you will learn how to do things in a way that minimizes the secretion of the stress hormones Cortisol and Epinephrine. Instead, you'll learn how to release Dopamine and Oxytocin in healthy amounts in order to help heal your brain. Teaching yourself these behaviors will not only-only keep you motivated and inspired, but it can help combat depression, anger, anxiety, IBS, and even PTSD. With this in mind, each program that we have executed has varied greatly due to the demands of each of our clients.
Special Message: Purple Heart Recipient, Combat-Wounded Veteran, Author & Int'l Speaker. Brian Fleming.
---
Youth Development Programming
State Opportunities & Youth Adventure Camps
Restorative Therapy Program (RRP) Support (Full Cycle event Coordination)
Developing positive coping strategies & Enhance Resilience
AGX Support Services are offered in four service delivery areas:

Art, Recreation & Leisure
Sports, Fitness & Health
Life Skills, Citizenship, Character Development & Leadership
Academic Support, Career Development, Mentoring & Intervention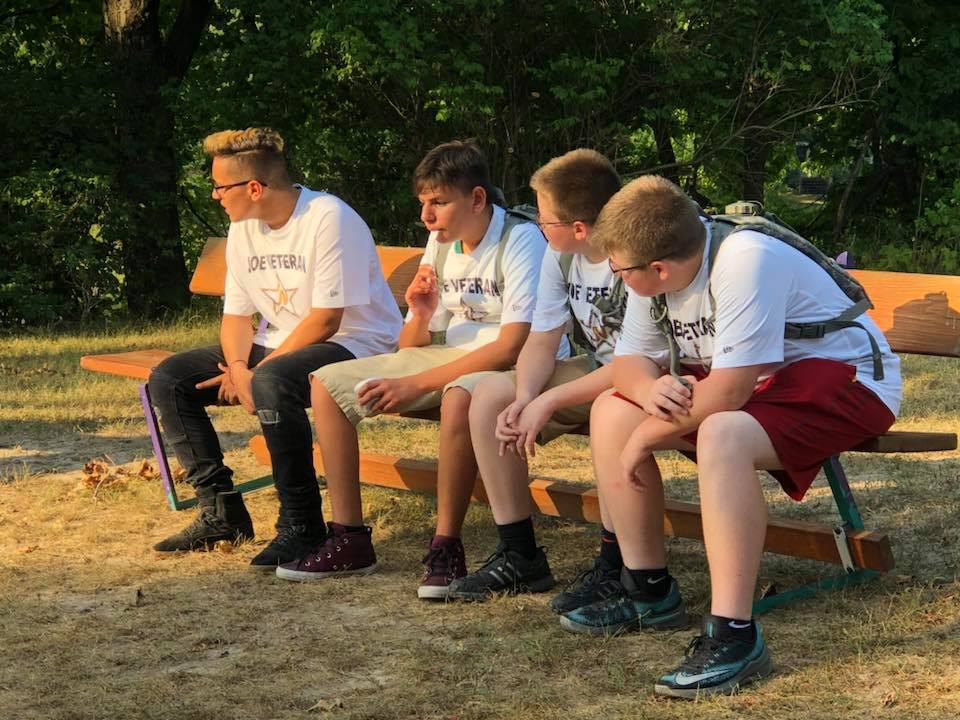 JV BENEFITS:
Staff trained in CPR
Off-the-shelf curricula (Can be modified by an educational consultant to fit your agency needs).
Facility Layouts provided
2:8 Teacher/Student ratio
Federal, State, and Municipal Solutions
Evidence based Social and Emotional Support
Click to Download: This File includes the following:
1. Working With Youth & Managing Risk Control Log
2. JV Program Outline
SUMMER CLASS 2018