Major General John F. Wharton, USA, Ret., has joined AGX-LLC in the role of Sr. Partner.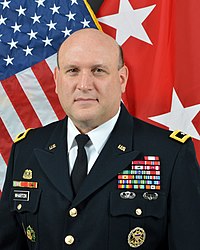 ---
WASHINGTON, DC – American Group Contrax, AGX-LLC. (AGX) is pleased to announce that Major General John F. Wharton, USA, Ret., has joined the Company in the role of strategic advisor and partner.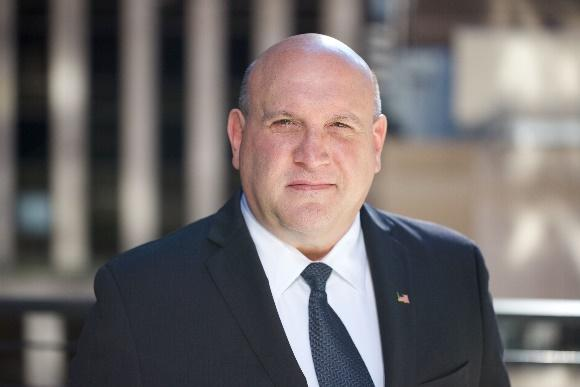 "We are grateful to have Major General Wharton join the AGX team," says AGX President, De'Andre B. Wells Sgt. US Army Ret. "I am proud to have the General by my side, "John has served the Nation for more than three decades retiring as a Major General in the United States Army. He has extensive experience in leadership, technology, innovation, and logistics and I look forward to our coordinated efforts for years to come."
"He brings global affluence and a wealth of knowledge which will prove valuable as AGX continues to innovate, grow and implement our world-class supply chain and logistics platform both domestically and overseas."
His Global Impact: Afghanistan, Argentina, Australia, Bahrain, Canada, Central African Republic, Chile, Egypt, France, Germany, India, Iraq, Israel, Italy, Japan, Jordan, Korea, Kuwait, Pakistan, Saudi Arabia, South Africa, Singapore, UAE, United Kingdom, Uzbekistan, and Puerto Rico
General Wharton brings to the role over three decades of logistics and operations leadership in the areas of defense technology research and development. General Wharton has a degree from the United States Military Academy at West Point and a master's degree in National Security and Strategic Studies from the United States Naval War College. Prior to retirement from the U.S. Army, Wharton served as Commanding General of the U.S. Army Research, Development and Engineering Command (RDECOM) at Aberdeen Proving Ground. There he led a global team of more than 13,000 scientists, engineers, and support personnel and controlled approximately 75% of the U.S. Army's Research and Development budget. General Wharton currently serves as an advisor to both the public and private sector and, internationally, is recognized for his work with the United States Agency for International Development and the United Nations activities in support of sustainable development goals.
AGX, LLC was established in 2015, by De'Andre B. Wells and is a center for Veterans-Enterprise Verified Service-Disabled Veteran-Owned Small Business (SDVOSB) or Veteran-Owned Small Business (VOSB). The AGX Group's core mission is to provide government and corporate buyers world-class solutions and to manage complex programs with a commitment to excellence and superior customer service. We provide expert contractor support, with critical market-based skills that augment the internal activities of your program offices at suitable prices and are difference-makers driven to contribute to the success of our country. Our contracting and procurement services provide nationwide economic development and job creation. Using our integrity and expertise, we strive to manage and operate programs that make a difference in the missions we serve. AGX-Logistics include the nation's largest defense contractors, enterprise-wide movement of physical materials, such as raw materials, specimens, PPE, pharmaceuticals, supplies, print, mail, equipment, and more – AGX-Logistics is the logistics layer that enables our clients to function most efficiently and effectively. AGX-Logistics maintains some of the most efficient and technologically advanced partnerships in the country and has a team of outstanding employees and associates.
---
Please click here to learn more about AGX GROUP www.agxgroup.org
For more on General John F. Wharton, please visit: https://en.wikipedia.org/wiki/John_F._Wharton_(general)
‹ Back
Comments ():