Group Members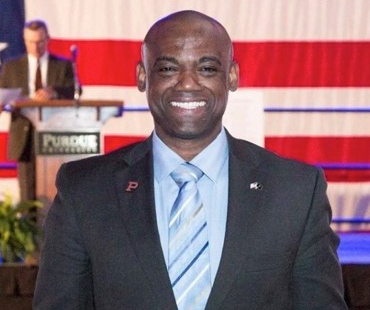 CEO-De'Andre B. Wells Sgt. U.S. Army (Ret.)
Founder/CEO
Hometown: East Lansing, MI
SGT. Wells US Army (Ret.) served as an NCO in the US Army, 5th Special Forces Group, where he completed three tours of combat duty during the global war on terrorism and served as an ODA team member during the heated 2004 "Battle of An Najaf."
He is Bunker Labs Baltimore Chapter City Leader, a Baltimore Business Journal 2016 40 under 40 honoree, a National Small Business Leadership Council member, and Executive Board Member of The Academy of United States Veterans (AUSV).

As an (NSBA) Leadership Council Member, Wells represents his congressional district as a point of contact with Members of Congress on small business issues. He is a member of the Health and Human Resources Issue Committee where he oversees all issues having to do with health care and employee benefits, including the Patient Protection and Affordable Care Act, health benefit's taxation, medical malpractice, health savings accounts and more.
City leaders are the heart of the Bunker Labs team. They plan and host Bunker Labs events, build connections, and serve as the public face of Bunker Labs in their local community. An average week might include planning the next Bunker Brews, building a relationship with a local veterans group, and making introductions between fledgling veteran entrepreneurs and experienced business leaders. Each chapter has three city leaders, each with a unique focus in the chapter: operations, ecosystem, and entrepreneurs. De'Andre also serves on the Veteran Institute for Procurement (VIP) Curriculum Committee. The Veteran Institute for Procurement (VIP) is sponsored by the Montgomery Chamber of commerce and Lockheed Martin. A comprehensive training and certification program that helps veteran-owned businesses strengthen their ability to win government contracts and do business with both military and civilian agencies.
The first program of its kind in the nation, VIP START and GROW is conducted by professional subject-matter specialists in the essentials necessary to win government contracts: law, accounting, insurance, human resources, marketing and proposals. The curriculum is designed to help companies accelerate the rate of becoming procurement ready. De'Andre holds a Bachelor's degree in Leadership and Organizational Development from Bethel University.He was selected from a strong pool of applicants to be one of 35 participants to be admitted into the Leadership Program in Integrative Healthcare at Duke University for the class beginning in February 2019. Wells holds a Bachelor's degree in Leadership and Organizational Development from Bethel University.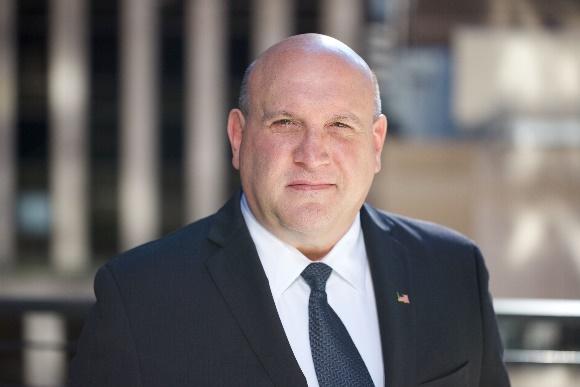 Major General John F. Wharton
AGX GROUP Senior Corporate Partner/Advisor
John has served the Nation for more than three decades retiring as a Major General in the United States Army. He has extensive experience in leadership, technology, innovation and logistics. He is currently a public and private sector advisor to numerous technology companies and organizations. His focus is on national security and technology acceleration in support of national priorities and homeland security. He is also a Partner, at One Defense, an organization originating out of the Office of the Secretary of the Department of Defense as a next generation national security enterprise to foster an expanded defense technology innovation community of practice that incorporates DOD stakeholders, traditional defense industry, the start-up and venture capital communities, and the academic research community.
He most recently served as Commanding General of the United States Army Research, Development and Engineering Command at Aberdeen Proving Ground, Maryland. There he led 13,800 scientists, engineers, and support personnel at more than 100 global locations controlling 75% of the Army's R&D budget. Subordinate organizations included: the Army Research Laboratory (Adelphi, MD), the five Army research, development, and engineering centers: Armament (Picatinny Arsenal, NJ); Aviation and Missile (Redstone Arsenal, AL); Communication and Electronic (Aberdeen Proving Ground, MD); Soldier Support (Natick, MA); Tank and Automotive (Warren, MI) as well as the Edgewood Chemical and Biological Center (Edgewood, MD).
While there, he won and led 5 of the 7 President of the United States (POTUS) National Manufacturing Innovative Institutes, a program to stimulate the nation's economy by rapid technology development and transfer. He also developed cooperative science and technology strategic roadmaps for numerous countries and ran the Science, Technology, Education Mathematics (STEM) and Educational Outreach Programs (AEOP) for the Army.
Before RDECOM, he served as the Commanding General, U.S. Army Sustainment Command at Rock Island Arsenal, Illinois. Prior to that he was the Chief of Staff at the U.S. Army Materiel Command in Huntsville, Alabama. He also served as Commanding General, AMC-Southwest Asia/U.S. Army Central G-4/Combined Forces Land Component Command C-4.
John has commanded units in Afghanistan, Iraq, Kuwait, Korea, and the Sinai. He has a degree from the United States Military Academy and a master's degree in National Security and Strategic Studies from the Naval War College. He has also served as a Visiting Senior Research Fellow, Institute for National Strategic Studies (INSS), National Defense University (NDU) in Washington, DC and Senior Advisor to the National Security Technology Acceleration Program (MD5) providing our Nation's leaders with expertise regarding science and technology, innovation, and engineering affecting national security.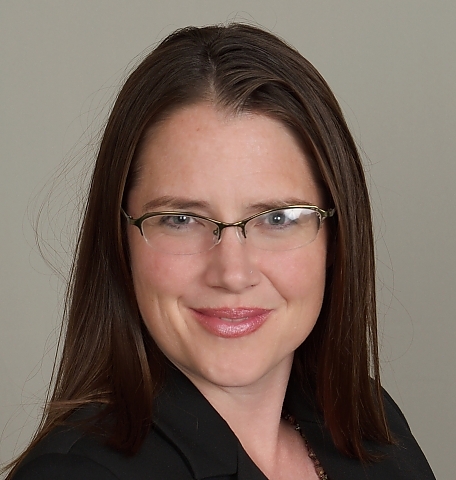 Poppy Villavicencio- Executive Director
Director of Whole Health Online University for AGX
Poppy Villavicencio is the director of Whole Health Online University for AGX. She has a passion for bringing yoga, meditation, acupuncture, art therapy, tai chi and other holistic practices to facilitate a mind, body and soul level healing. She believes that through focused discipline through these tools a person can become deeply healed no matter how deep the wound. She has a special affinity for Veterans Healing and Health because her father is a Vietnam veteran. Poppy believes that the future of holistic health care can be supported, in part, from an online capacity and enjoys the challenges this new type of platform creates.
Poppy is a serial entrepreneur owning two successful businesses. Incorporate Yoga is an onsite wellness company with a national presence based out of Minneapolis MN. This company brings onsite and online yoga and meditation classes to corporations. She also owns a restaurant, Barra Maretazo, in Lima Peru. This seafood restaurant rates in the top 10 on Trip Advisor for restaurants in Lima.
Poppy worked 10 years as a computer engineer in a highly dynamic environment and was a team lead for 22 other engineers. She also ran and operated the Healing Center of Arizona for 3 years based out of the well know mecca for alternative health, Sedona AZ. She has a Bachelors Degree in Computer Information Systems. She has also been trained in the Modern Mystery School as a Healer.
In her spare time she loves to travel to beaches, write fiction, learn Spanish, meditate, walk in the woods, hang out with her husband and homeschool her 10 year old. She has a passion for life and adventure. She believes that God has led her to have these unique skill sets in order to serve a large population of people.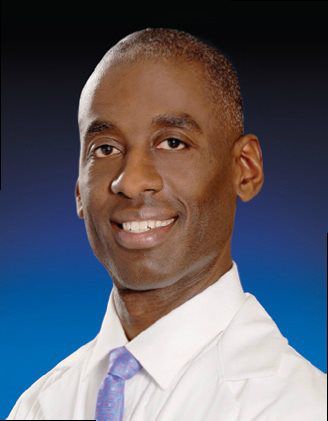 Medical Director- JASON W HAMMOND, MD.
Board Certified Orthopaedic Surgeon / Johns Hopkins University School of Medicine
Jason Hammond, MD, is a board certified Orthopedic surgeon who is fellowship trained in sports medicine. His interest in sports medicine began while being treated for a track and field injury in high school. Dr. Hammond specializes in minimally invasive procedures of the shoulder and knee, including arthroscopic rotator cuff repair, arthroscopic shoulder stabilization, ACL reconstruction, and meniscus surgery. He is also proficient in knee replacement surgery, including outpatient partial knee replacements and and robotic knee replacement, also known as MAKOplasty.
Dr. Hammond has authored a number of published articles and book chapters. He has also spent time as an associate physician of several colleges and professional teams, including the Baltimore Ravens and the Towson University Men's Basketball and several other schools, including Gertstell Academy and Manchester Valley High School in Carroll County.
Dr. Jason Hammond, MD provides guidance, leadership, oversight and continuous quality improvement (CQI) of the AGX Groups Orthopedic Sports Medicine and Recreational Therapy solutions.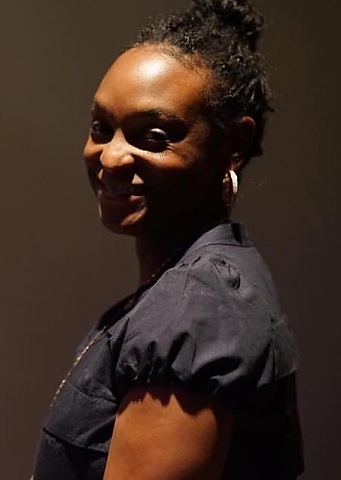 Crystal D. Wells, MAT
Executive Assistant
Crystal D. Wells, MAT is an educator with over fifteen years of experience across various platforms of academic and artistic engagement. Wells successfully matriculated through three degree programs, culminating with a Masters of Arts degree in Education. Her experience stretches beyond the traditional classroom setting to include online and virtual learning environments, adult and senior adult learners, and work with students overseas, navigating barriers of language and culture. Wells has worked with the development and implementation of curriculum; and due to the span of instructional interaction, she has developed individualized learning strategies to respond to the unique needs of the students and clients she has had the honor to serve.