Group Members
De'Andre B. Wells Sgt. U.S. Army (Ret.)
Founder/CEO
Founder and CEO De'Andre B. Wells SGT. US Army (Ret.) served as an NCO in the US Army, 5th Special Forces Group, where he completed three tours of combat duty during the global war on terrorism and served as an ODA team member during the heated 2004 "Battle of An Najaf." He is a Baltimore Business Journal 2016 40 under 40 honoree, a National Small Business Leadership Council member, and Executive Board Member Academy of United States Veterans (AUSV). He has emerged quickly as one of the nation's driving forces and spokespersons behind the bold redesign of the VA Health Care System that is focused on empowering and equipping our nations service members and their families to take charge of their health and well- being.
As a National Small Business Association (NSBA) Leadership Council Member, Wells represents his congressional district as a point of contact with Members of Congress on small business issues. He is a member of the Health and Human Resources Issue Committee where he oversees all issues having to do with health care and employee benefits, including the Patient Protection and Affordable Care Act, health benefits taxation, medical malpractice, health savings accounts and more. This committee also oversees all human resources and labor issues ranging from labor union relations to the Family Medical Leave Act, retirement issues to immigration and minimum wage to unemployment insurance.
De'Andre is the recipient of awards from Purdue University's Executive MBA/EBV program and the EBV National Foundation grant from Syracuse University's Institute for veterans and military families. Wells is a 2018 and 2019 graduate of the National Center for Veteran Procurement (VIP), where he also serves on the Curriculum Committee for the (VIP) GROW and Start Program. A comprehensive training and certification program that helps veteran-owned businesses strengthen their ability to win government contracts and do business with both military and civilian agencies. The first program of its kind in the nation, VIP START and GROW is conducted by professional subject-matter specialists in the essentials necessary to win government contracts: law, accounting, insurance, human resources, marketing and proposals. The curriculum is designed to help companies accelerate the rate of becoming procurement ready.
He was selected from a strong pool of applicants to be one of 35 participants to be admitted into the Leadership Program in Integrative Healthcare at Duke University for the class beginning in February 2019. Wells holds a Bachelor 's degree in Leadership and Organizational Development from Bethel University.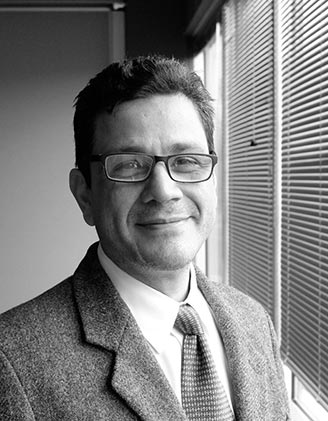 Director of Integrative Health-Anthony F. Saenz, DOM
Doctor of Oriental Medicine, Maryland University of Integrative Health
Naval Academy Grad, Dr. Saenz is a graduate of the Maryland University School of Integrative Health in Laurel, MD with a Doctorate of Oriental Medicine. His two fields of practice are Acupuncture and Chinese Herbal Medicine. Tony practices Acupuncture and Chinese herbal medicine in Havre de Grace and throughout Maryland. Before joining AGX Group, the largest part of his work experience was military service and contract support in the defense industry. He has have traveled to approximately 80 countries and over the years he has worked with government officials from approximately 40 countries--supporting military training, regional security cooperation, humanitarian assistance operations and counter-narcotics operations, anti-terrorism and civil protection.
Dana Weckesser
AGX GROUP Corporate Advisor
Dana Weckesser, a trusted board member and advisor to senior executives, possesses over 30 years of international experience in the private, public, and nonprofit sectors. An entrepreneur in her own right, she demonstrates repeated success in directing cross-functional teams to achieve financial and organizational stability and secure innovative, win-win multisectoral partnerships.
This seasoned executive provides senior-level support in multisector partnerships, board governance & relations, strategic communications, public & media relations, executive & business management, and corporate social responsibility. Her clients include Fortune 500 companies, an international music company, a women-owned business in Haiti that sources cacao and vanilla from local farmers, and an international nongovernmental organization among others. Closer to home, Weckesser is a corporate advisor to the "The Vanguard of Whole Health" company, AGX Group, and a start-up women-owned, global medical equipment corporation. She also advises an ice cream manufacturer in locating ingredients that are sourced internationally and in partnership efforts.
Weckesser served the leading women business & community leader organization Network 2000 as a board member, including corporate secretary, and managed vital marketing functions related to message development, social media, and website. She skillfully and actively worked to place women on corporate, public, and nonprofit boards. She also performed similar efforts as a board member for Women Entrepreneurs of Baltimore.
Weckesser served in the executive management position, Director of Communications, for the Pan American Health and Education Foundation. She successfully increased the nonprofit's visibility and funding through original multimedia campaigns. She led rebranding efforts and managed the creation of the first website; formulated annual strategic plans and budgets; researched and analyzed target markets; worked closely with the board on key programs; and greatly enhanced the awards program to expand the Foundation's visibility.
Weckesser has expertise in global health and development and has raised more than $318 million for organizations such as the Johns Hopkins University Center for Communication Programs. She positioned for sustained growth the Center's projects in Africa, Asia, the Near East, Russia & the Newly Independent States, Latin America, and the Caribbean. Leveraging core competencies, Weckesser successfully identified international opportunities related to health behavior change with the United States Agency for International Development, Centers for Disease Control, National Institutes of Health, World Bank, and foundations. She led efforts for proposal development, including formulating key strategies and partnerships, designing project plans, and identifying key personnel. Through careful cultivation, she maintained key community, corporate, government, and stakeholder relationships to ensure grants, funding, and high visibility.
Governor Hogan appointed Weckesser to the public corporation board of the Maryland Health Benefit Exchange. Also, she currently serves as a corporate consultant providing support in multisector partnerships, board governance & relations, strategic communications, public & media relations, executive & business management, and corporate social responsibility. A true citizen of the world, Weckesser studies comparative religion, speaks four languages, travels often and extensively, regularly follows world affairs, and fondly remembers her time living abroad.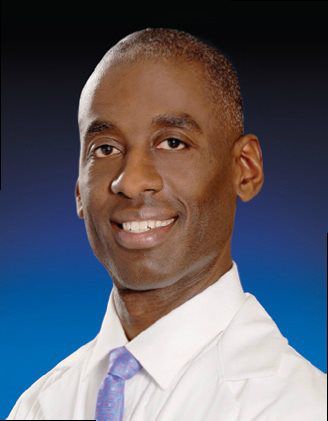 Medical Director- JASON W HAMMOND, MD.
Board Certified Orthopaedic Surgeon / Johns Hopkins University School of Medicine
Jason Hammond, MD, is a board certified Orthopedic surgeon who is fellowship trained in sports medicine. His interest in sports medicine began while being treated for a track and field injury in high school. Dr. Hammond specializes in minimally invasive procedures of the shoulder and knee, including arthroscopic rotator cuff repair, arthroscopic shoulder stabilization, ACL reconstruction, and meniscus surgery. He is also proficient in knee replacement surgery, including outpatient partial knee replacements and and robotic knee replacement, also known as MAKOplasty.
Dr. Hammond has authored a number of published articles and book chapters. He has also spent time as an associate physician of several colleges and professional teams, including the Baltimore Ravens and the Towson University Men's Basketball and several other schools, including Gertstell Academy and Manchester Valley High School in Carroll County.
Dr. Jason Hammond, MD provides guidance, leadership, oversight and continuous quality improvement (CQI) of the AGX Groups Orthopedic Sports Medicine and Recreational Therapy solutions.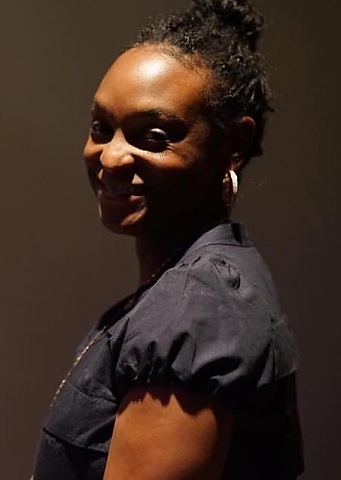 Crystal D. Wells
Executive Director
Crystal D. Wells, MAT is an educator with over fifteen years of experience across various platforms of academic and artistic engagement. Wells successfully matriculated through three degree programs, culminating with a Masters of Arts degree in Education. Her experience stretches beyond the traditional classroom setting to include online and virtual learning environments, adult and senior adult learners, and work with students overseas, navigating barriers of language and culture. Wells has worked with the development and implementation of curriculum; and due to the span of instructional interaction, she has developed individualized learning strategies to respond to the unique needs of the students and clients she has had the honor to serve.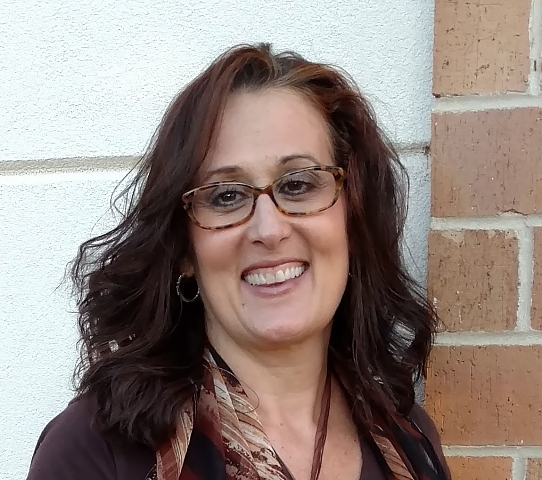 Michelle Reynolds -Maryland Licensed PTA RYT500 Yoga Nidra Master Facilitator
-Bootstrap Stress Interdiction Specialist
Michelle Reynolds has been a lifelong practitioner of yoga since 1989. She received her 500 hour RYT with training through the Amrit Yoga Institute in 2003-4. She became a Master level Yoga Nidra Facilitator in 2013/2014 through the Amrit Yoga Institute. She continued her study in healing and restoring the nervous system through a program called Bootstrap, in 2015, which combines concepts from Yoga and Yoga Nidra. Her initial training in yoga was in the Iyengar Method prior to studying with AYI. She continues to delve deeper into the practices of meditation and yoga, through sound healing and mindfulness.
Her studies of the body began with a BS in Kinesiology from University of Maryland College Park and continued as she pursued becoming a MD Licensed Physical Therapy Assistant from Montgomery College. This knowledge gives her a level of understanding of the body that is unique, as she continues to learn methods to revitalize the body and the nervous system. She brings her Western training along with her lifelong passion and education in spirituality and Eastern methods together in her work. She uses these techniques with her students in order to heal the body, quiet the mind and to find peace within.