Group Members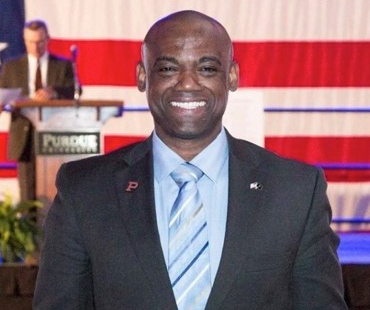 CEO-De'Andre B. Wells Sgt. U.S. Army (Ret.)
Founder/CEO
Hometown: East Lansing, MI
SGT. Wells US Army (Ret.) served as an NCO in the US Army, 5th Special Forces Group, where he completed three tours of combat duty during the global war on terrorism and served as an ODA team member during the heated 2004 "Battle of An Najaf."
He is Bunker Labs Baltimore Chapter City Leader, a Baltimore Business Journal 2016 40 under 40 honoree, a National Small Business Leadership Council member, and Executive Board Member of The Academy of United States Veterans (AUSV).

As an (NSBA) Leadership Council Member, Wells represents his congressional district as a point of contact with Members of Congress on small business issues. He is a member of the Health and Human Resources Issue Committee where he oversees all issues having to do with health care and employee benefits, including the Patient Protection and Affordable Care Act, health benefit's taxation, medical malpractice, health savings accounts and more.
City leaders are the heart of the Bunker Labs team. They plan and host Bunker Labs events, build connections, and serve as the public face of Bunker Labs in their local community. An average week might include planning the next Bunker Brews, building a relationship with a local veterans group, and making introductions between fledgling veteran entrepreneurs and experienced business leaders. Each chapter has three city leaders, each with a unique focus in the chapter: operations, ecosystem, and entrepreneurs. De'Andre also serves on the Veteran Institute for Procurement (VIP) Curriculum Committee. The Veteran Institute for Procurement (VIP) is sponsored by the Montgomery Chamber of commerce and Lockheed Martin. A comprehensive training and certification program that helps veteran-owned businesses strengthen their ability to win government contracts and do business with both military and civilian agencies.
The first program of its kind in the nation, VIP START and GROW is conducted by professional subject-matter specialists in the essentials necessary to win government contracts: law, accounting, insurance, human resources, marketing and proposals. The curriculum is designed to help companies accelerate the rate of becoming procurement ready. De'Andre holds a Bachelor's degree in Leadership and Organizational Development from Bethel University.He was selected from a strong pool of applicants to be one of 35 participants to be admitted into the Leadership Program in Integrative Healthcare at Duke University for the class beginning in February 2019. Wells holds a Bachelor's degree in Leadership and Organizational Development from Bethel University.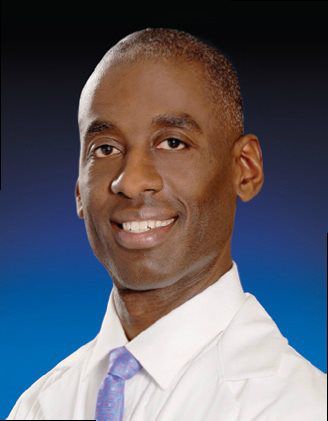 Medical Director- JASON W HAMMOND, MD.
Board Certified Orthopaedic Surgeon / Johns Hopkins University School of Medicine
Jason Hammond, MD, is a board certified Orthopedic surgeon who is fellowship trained in sports medicine. His interest in sports medicine began while being treated for a track and field injury in high school. Dr. Hammond specializes in minimally invasive procedures of the shoulder and knee, including arthroscopic rotator cuff repair, arthroscopic shoulder stabilization, ACL reconstruction, and meniscus surgery. He is also proficient in knee replacement surgery, including outpatient partial knee replacements and and robotic knee replacement, also known as MAKOplasty.
Dr. Hammond has authored a number of published articles and book chapters. He has also spent time as an associate physician of several colleges and professional teams, including the Baltimore Ravens and the Towson University Men's Basketball and several other schools, including Gertstell Academy and Manchester Valley High School in Carroll County.
Dr. Jason Hammond, MD provides guidance, leadership, oversight and continuous quality improvement (CQI) of the AGX Groups Orthopedic Sports Medicine and Recreational Therapy solutions.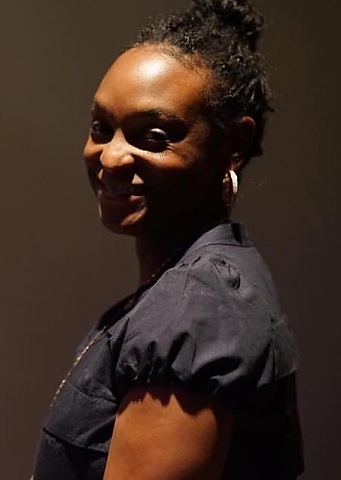 Crystal D. Wells, MAT
Executive Assistant
Crystal D. Wells, MAT is an educator with over fifteen years of experience across various platforms of academic and artistic engagement. Wells successfully matriculated through three degree programs, culminating with a Masters of Arts degree in Education. Her experience stretches beyond the traditional classroom setting to include online and virtual learning environments, adult and senior adult learners, and work with students overseas, navigating barriers of language and culture. Wells has worked with the development and implementation of curriculum; and due to the span of instructional interaction, she has developed individualized learning strategies to respond to the unique needs of the students and clients she has had the honor to serve.