Founder
---
De'Andre B. Wells SGT. US Army (Ret.)
Hometown: East Lansing, MI.
Baltimore Business Journals 2016 40 under 40 honoree
National Small Business Leadership Council Member
Executive Board Member Academy of United States Veterans (AUSV)
---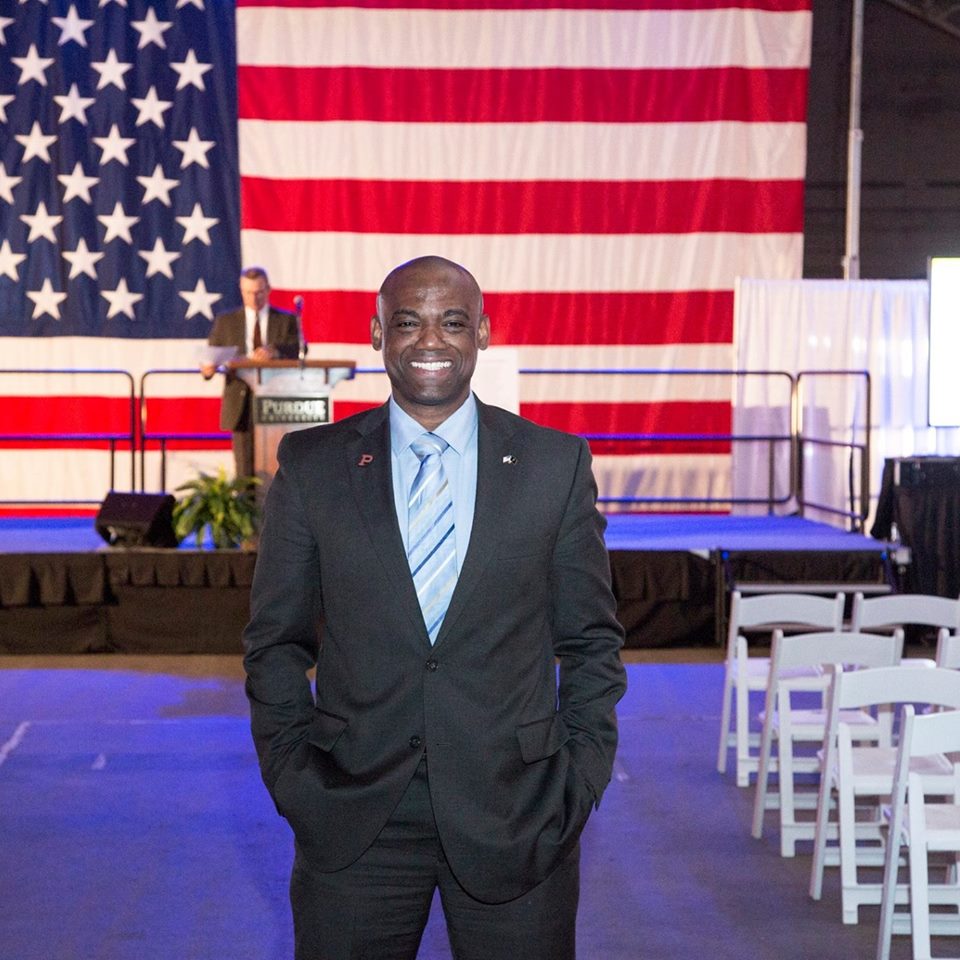 He was not bred to be a high school graduate, yet he is. A decorated military contribution was never a path planned and paved, yet he walked the road and emerged on the other end. Being a family man, a loving father of four, this was not in the cards for him. Yet, again, Mr. Wells has triumphed. His success is not luck. Stars never aligned for him, his road was not structured with yellow bricks, and his spoon was not silver. Instead, he reached for the stars and put them where they needed to be. He got his hands dirty and craved out every road forward. He forged the spoon which he used to feed himself and his loved ones. De'Andre Wells manufactured his success, and remains confident that success is a certainty in any endeavor that beckons his indulgence. De'Andre is founder and CEO of AGX GROUP. AGX is a premier provider of business support and health management services, and PTSD intervention solutions. He is the Grandson of the legendary Michigan State University and National Coaches Hall of Fame Track and Field Coach James E. Bibbs.
In his adolescent years, Mr. Wells was raised in an environment of uncertainty: safety and survival were far from day-to-day mainstays. Yet, despite the hardship of home life, Mr. Wells was diligent in his desire to find the type of excellence that most young men could not fathom. He was a standout student athlete in high school, a three-sport letterman as well as an active member of student government and other critical organizations. Also, he was an all- state performer in two sports, and was offered athletic scholarships to prestigious institutions.
---
Many people peak in high school, maximizing their potential as a contributing member to societal growth. For Mr. Wells, however, despite his unequivocal effort to succeed, he had not yet reached his full potential. The choice Mr. Wells made to serve his country exemplified his unparalleled selflessness. Again, regardless of the difficulty of the task, he succeeded. Boots on the ground, hand-to-hand combat, every minute during Operation Iraqi Freedom he sacrificed his life for millions of people he would never meet. Written words cannot do justice to the atrocities a man faces at war and burden he hauls for the remainder of his days. Nonetheless, Mr. Wells has emerged comparatively unscathed and with more desire to maximize his contribution to society. De'Andre Wells has defied odds in many facets of life. Regardless of the obstacle, he has found success.
SGT. Wells US Army (Ret.) served as an NCO in the US Army, 5th Special Forces Group, where he completed three tours of combat duty during the global war on terrorism and served as an ODA team member during the heated 2004 "Battle of An Najaf." He is a Baltimore Business Journal 2016 40 under 40 honoree, a National Small Business Leadership Council member, and Executive Board Member of The Academy of United States Veterans (AUSV). As an (NSBA) Leadership Council Member, Wells represents his congressional district as a point of contact with Members of Congress on small business issues.
He is a member of the Health and Human Resources Issue Committee where he oversees all issues having to do with health care and employee benefits, including the Patient Protection and Affordable Care Act, health benefit's taxation, medical malpractice, health savings accounts and more. He is one of the nation's driving forces and spokespersons behind the bold redesign of the VA Health Care System that is focused on empowering and equipping our nation's service members to take charge of their health and well- being. De'Andre also serves on the Veteran Institute for Procurement (VIP) Curriculum Committee. The Veteran Institute for Procurement (VIP) GROW and Start Program is a comprehensive training and certification program that helps veteran-owned businesses strengthen their ability to win government contracts and do business with both military and civilian agencies.
The first program of its kind in the nation, VIP START and GROW is conducted by professional subject-matter specialists in the essentials necessary to win government contracts: law, accounting, insurance, human resources, marketing and proposals. The curriculum is designed to help companies accelerate the rate of becoming procurement ready. He was selected from a strong pool of applicants to be one of 35 participants to be admitted into the Leadership Program in Integrative Healthcare at Duke University for the class beginning in February 2019.De'Andre holds a Bachelor's degree in Leadership and Organizational Development from Bethel University and is the recipient of awards from Purdue University's Executive MBA/EBV program and the EBV National Foundation grant from Syracuse University's Institute for veterans and military families.
The Leadership Program in Integrative Healthcare is an one-year robust, combined in-person and distance-based leadership development and mentoring program for Integrative Healthcare leaders that teaches the knowledge and skills necessary to successfully develop, launch, lead, sustain, and grow an Integrative Healthcare culture across all healthcare settings.