Staff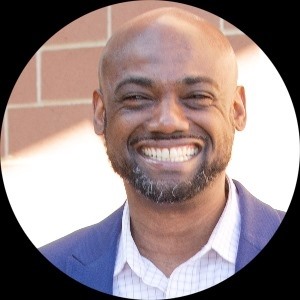 CEO-De'Andre B. Wells Sgt. U.S. Army (Ret.)
Founder/CEO
Hometown: East Lansing, MI
Public and Private Sector Advisor representing a broad consortium of businesses, government, nonprofits, and academic organizations.
Acquisitions, C5ISR, Global Logistician, Innovator, smart technologies across all sectors including cities, infrastructure, energy, telecommunications, Education Sales, and Asset Management. RMI of Maryland, 2020 and 2022, Champion of Manufacturing Honoree. We are Engineering solutions for our Nation's toughest challenges!

SGT. Wells US Army (Ret.) served as an NCO in the US Army, 5th Special Forces Group, where he completed three tours of combat duty during the global war on terrorism and served as an ODA team member during the heated 2004 "Battle of An Najaf." SGT. Wells remains very active in national programs and smart technologies across all sectors including cities, infrastructure, energy, telecommunications, and logistics. He is the Network for Teaching Entrepreneurship (NFTE) Baltimore, 2021 Volunteer of the year awardee, a Baltimore Business Journal 2016 40 under 40 honorees, 2021 graduate of CVS Health & Roger Williams University Executive Learning Series for diverse suppliers, and an Executive Board Member at The Academy of United States Veterans (AUSV) and a National Small Business Leadership Council member.

As an (NSBA) Leadership Council Member, Wells represents his congressional district as a point of contact with Members of Congress on small business issues, NSBA Leadership Council plays a critical role in our grassroots advocacy in the areas of the local and federal government, private sector strategy formation and execution, Technology and Innovation, Taxation, Economic Development, Environmental and Regulatory Affairs, and Health and Human Resources. His work focuses on links between policy, technology, socioeconomics, and decision-making, especially in community resilience, disaster mitigation and response, and cybersecurity. Wells also serves on the Veteran Institute for Procurement (VIP) Curriculum Committee. The Veteran Institute for Procurement (VIP) is sponsored by the MCCC and Lockheed Martin.

A comprehensive training and certification program that helps veteran-owned businesses strengthen their ability to win government contracts and do business with both military and civilian agencies. VIP is conducted by professional subject-matter experts in the essentials necessary to win Public and Private contracts: law, Import/export merchant sales, accounting, insurance, human resources, marketing, and proposals. Wells holds a bachelor's degree in Leadership and Organizational Development from Bethel University: a 2017 graduate, and the recipient of the Silver Business plan award, from Purdue University's Executive MBA/EBV program and the EBV National Foundation grant. He was selected from a strong pool of applicants to be one of 35 participants to be admitted into the Leadership Program in Integrative Healthcare at Duke University for the class beginning in February 2019.