AGX Corporate Advisor Dana Weckesser -2019 Circle of Excellence inductee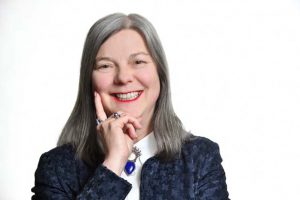 By: Special to The Daily Record April 17, 2019

Dana Weckesser
Founder and Chief Executive Officer
Global Health Partnerships Consulting
(2019 Circle of Excellence inductee)
Dana Weckesser founded Global Health Partnerships Consulting, and through her work, more than $318 million has been generated for socioeconomic development and global health initiatives worldwide, including Baltimore.
In 2016, Gov. Larry Hogan appointed Weckesser to the Maryland Health Benefit Exchange Board, which provides accessible, affordable health care coverage to Marylanders. Weckesser also serves as corporate advisor to AGX Group, a company providing health services to people with post-traumatic stress disorder. She also is an active member of Global Partnership for Effective Development Co-operation.
What are some key moments that affected your journey?
My experience as a foreign exchange student in Belgium living with a family who spoke only French was one of the defining moments of my life. Early in my career, I observed that my belief in a student's capabilities made a tangible difference in his life and due to his diligent work, his grades went from Fs and D-minuses to Bs and A-minuses. This realization moved me and I still seek opportunities to help people embrace their value and light. Working in other countries, such as Haiti, to help strengthen the public health system and improve lives crystallized my professional journey.
This is a winner profile from The Daily Record's 2019 Top 100 Women awards. Information for this profile was sourced from the honoree's application for the award.
‹ Back
Comments ():